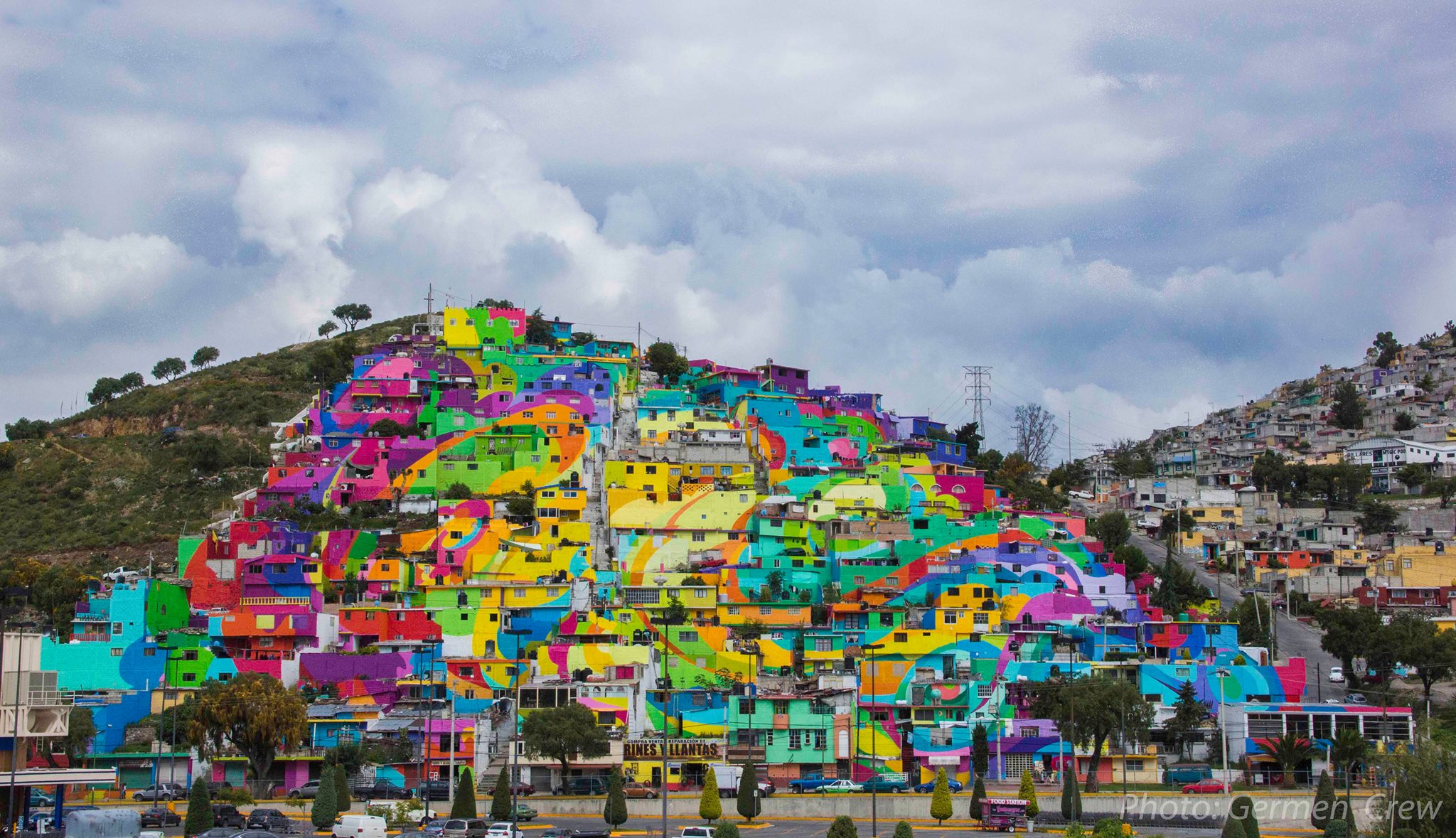 In the Mexican city of Pachuca, the government hired a graffiti crew to do what usually leads to an arrest and penalty for vandalism. Not here. This time, it was to unite a difficult social environment, just by making everybody be part of the most beautiful piece of art. Just magnificent. The Germen Crew, a Mexican youth organization, took the challenge seriously.
Their own statement:
We are a youth organization with over 13 years of experience in alternative forms of communication such as Graffiti , Murals, Social Studies Research and Documentation. We work in re-functionalizing public spaces, promoting a new form of murals that will contribute to the regeneration of our social fabric worn by construction and reinterpretation of the identity of the current citizen, strengthening our history and cultural practices.

We want to position Mexico worldwide again, as a producer of mural art that has historically been for the benefit of our society and strengthening peace.
(C) All image rights owned by Germen Crew